22 Jun 2015
Is Software About to Eat HR?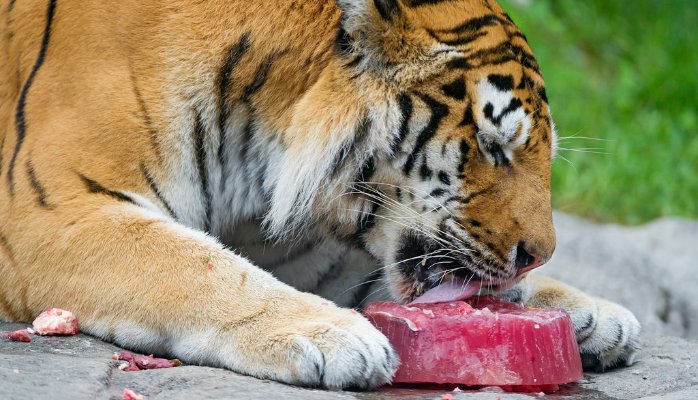 Billionaire entrepreneur Marc Andreessen once declared that "Software is eating the world," tightly capturing the economic shifts currently underway in every industry the world over. From Google cars and autonomous crop dusters to podcasts and text analysis, better processors and algorithms are fundamentally changing the way people live, the way they play, and, of course, the way they work. The implications for human capital are huge.
Three factors are at play. First, easier communication has led to an explosion of social networking opportunities like LinkedIn. By reducing the friction in locating and landing employment opportunities, these tools have enabled individuals to test and change their economic activities in ways never before imaginable. The same is of course also true for employers, who are now able to more quickly identify and recruit individuals for a huge array of targeted tasks.
This means greater flexibility for everyone, but it has forced a shift in employee mindset from "employer for life" to "the employer of current preference". With companies likewise making few promises, employee loyalty is responding in kind. Reid Hoffman's recent book "The Alliance" provides great insights and guidance around these shifts, but HR and the market more broadly have yet to widely and consistently adopt a new employer-employee relationship model.
Second, the firm itself is now also under attack. In the age of pay phones and typewriters, big firms with imposing buildings maintained an economic advantage by leveraging in-house talent for tasks yet to be identified; if you can hire someone for a range of ill-defined roles, you will have someone that generally fits the bill whenever the needs arise*.
Things are different today, with a shocking degree of task specialization coupled with the comparative ease of finding contingent labor (think elance and LinkedIn on mobile apps). Throw in the impact of zero marginal cost software taking over increasingly cognitive tasks and what do you get? A third economic revolution with a steady drop in the need for human mental labor. Need numbers? Facebook generates about $1.5 million in revenue per employee; GE generates less than $500K.
Finally, there are those of us in the talent/ HR community. As the quality of software improves and the automation of traditional HR tasks increase, everyone in this community must ask a basic question: Am I truly adding value by leveraging new technologies to answer critical business questions?
Attempting an answer by focusing on HR analytics skills is instructive. We are awash in data but its value depends on how organizations use it. Creating even more headcount and turnover reports with even more breakouts without broader context is counterproductive. Why? Simply adding more to the heap outstrips our limited cognitive ability to process information effectively, leading to poorer decision making. Moreover, in the face of such cognitive overload, we can actually become more confident on our decisions precisely because more information is presented. The result is worse decision making, wasted time, and subpar performance.
Ultimately, the responsibility for many of these organizational failures falls on individuals and their analytic skills. More informed analyses on the front end in the context of a clearly stated business problem will help decision-makers focus on the right information with the right context. This is the difference between attending to the noise and truly seeing the signal. In absence of truly helpful HR analytics insights, companies will continue to be outcompeted until they find the person… or the software… that can do the job.
*For the intensely nerdy, read Coase's brilliant and accessible "The Nature of the Firm" (1937): http://onlinelibrary.wiley.com/doi/10.1111/j.1468-0335.1937.tb00002.x/pdf
Like this post?
Get our FREE Turnover Mini Course!
You'll get 5 insight-rich daily lessons delivered right to your inbox.
In this series you'll discover:
How to calculate this critical HR metric
How turnover can actually be a GOOD thing for your organization
How to develop your own LEADING INDICATORS
Other insightful workforce metrics to use today
There's a bunch more too. All free. All digestible. Right to your inbox.
Yes! Sign Me Up!
Comments or Questions?
Add your comments OR just send me an email: john@hranalytics101.com
I would be happy to answer them!